Local Installation - Single User Environment
If only one user will be accessing the software, you may install the application locally on any machine. The local installation includes all the necessary program files and the database (Cloudscape 10.1) required to run and access Premium Pro Enterprise.





Click here to download: Premium Pro Enterprise Install - Local.
Once the download is complete, locate and run the file by double clicking on it.

The installation will start and a wizard will appear. Click Next to proceed with the installation process.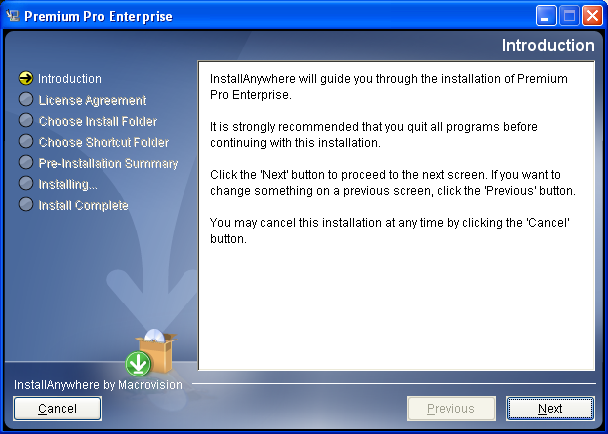 Review the license agreement. You must accept the terms before the Next button will be enabled. Click Next.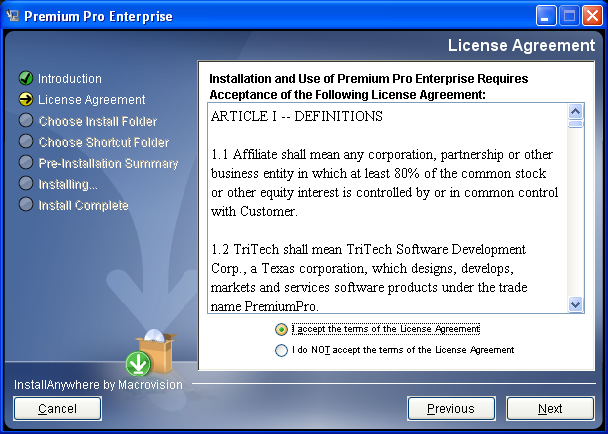 Select the directory where the application files will be installed by clicking on the Choose… button. The default folder is C:\Program Files\Premium Pro Enterprise. Click Next.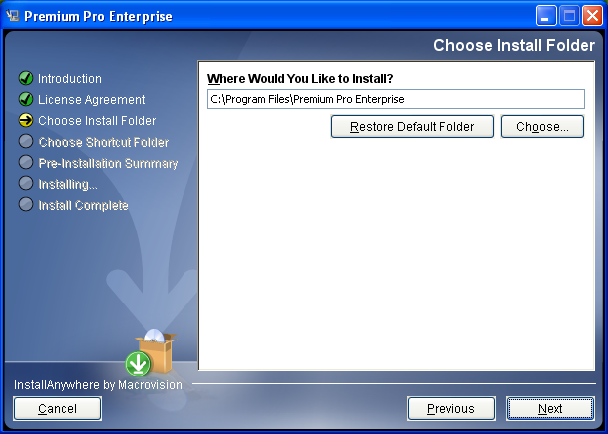 On the Choose Shortcut Folder screen, select the desired options for the product icons and click Next.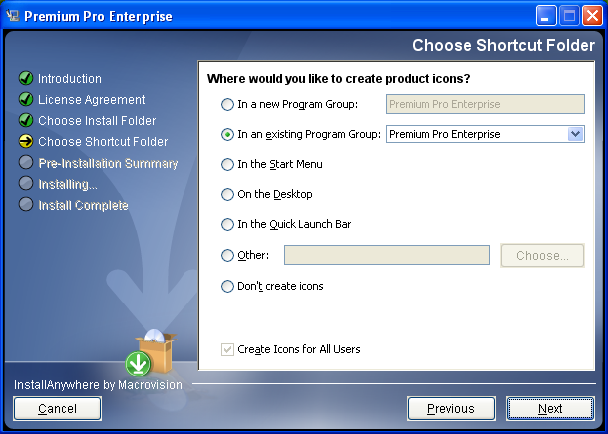 Please review the information on the Pre-Installation Summary. Click Previous to go back and modify the information. Click Install to proceed with the Installation.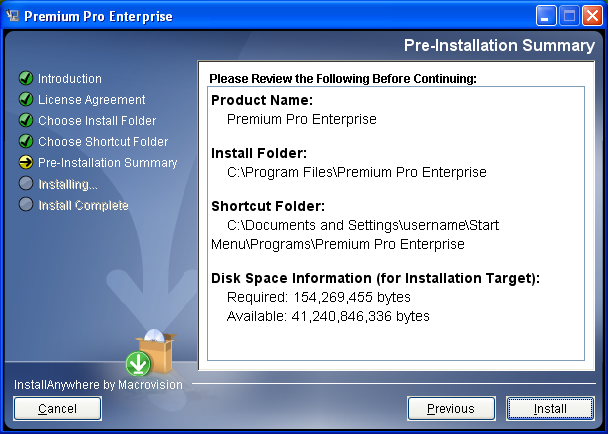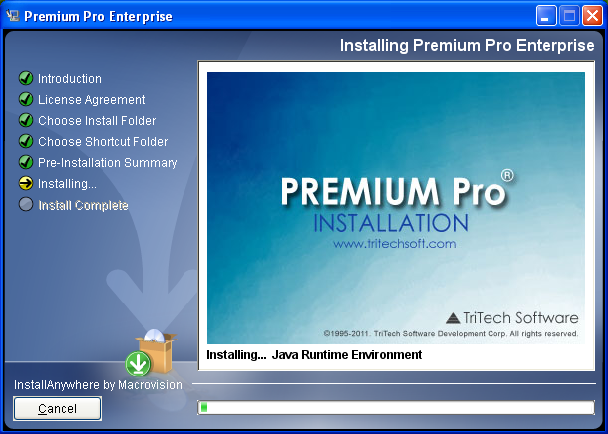 When the software has been successfully installed, click Done to exit the installation.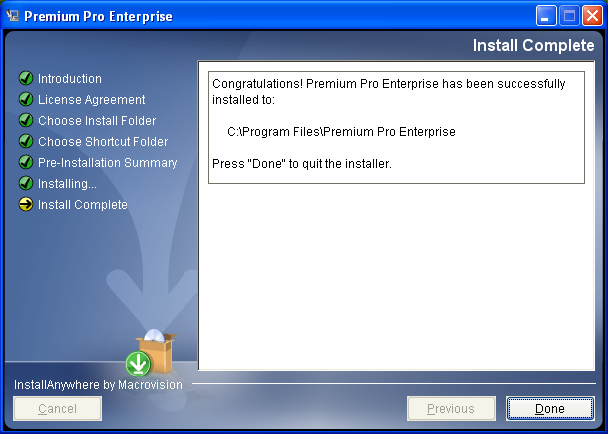 You may now proceed to the User Set Up. Next>>